What's up Beauty Lovers? It's been a minute since I have chatted about makeup here, so I thought a mini Sephora Haul would be the perfect excuse.
Honestly, my makeup loving heart really wanted to go crazy shopping spree but I had to restrain myself for two reasons: 1. To save money because I'm almost broke and 2. To be able to buy new makeup bags for my Christmas Vacation because my tiny Ipsy bags aren't going to cut it.
So without further ado, let's get into this Haul!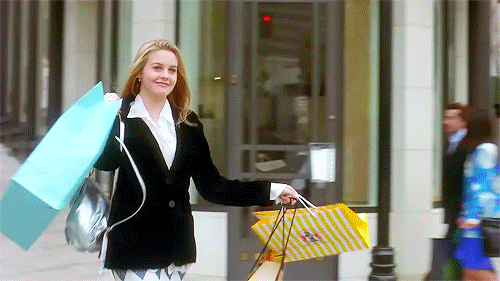 So the first thing I ordered was a new Full Size Bottle of the Too Faced Hangover X Replenishing Face Primer ($34) I absolutely love this stuff and actually had a mini bottle of this in my 2018 Project Pan. (Second Update coming soon!)
I use this an extra moisturizer to make sure that my mattifying products don't dry me out and my combination skin stays nice, balanced and hydrated. I really recommend this for all skin types if you want something lightweight, that will leave your skin soft and ready for makeup. It's not greasy but not stupidly tacky. Plus it smells so good because it has coconut water in it. It's all around a great product. 

I also picked up another product I've been panning (Second update coming soon) which is the Urban Decay All Nighter Waterproof Setting Powder ($34) This powder just really works for my skin. It creates a nice smooth, matte canvas for other products to lay on top of, keeps me matte and doesn't break me out as badly as other powders I use. I lay this on heavily with a damp Beauty Blender, but with this method it tends to translate as a colored powder, use it dry if your skin tone doesn't match the powder. Because dry it's translucent.  It doesn't look cakey or feel drying. I could keep rambling because I love it so much. I even used this product on set this week and It looked nice on the actors. I truly love this stuff. 
Next I grabbed a new tube of BENEFIT COSMETICS Gimme Brow + Volumizing Eyebrow Gel in Shade 5 ($24) I have been using this product since I was in HIGH SCHOOL! So for over 5 years at this point. Since it had just 2 shades in the range with the old brown polka dot packaging. I had seen various people on YouTube use it but I think it was Ingrid Nilsen (Miss Glamorozzi at the time) who really sold me on it. And it hasn't let me down. I love it because its dark and cool toned, which is what I want from my brow products. Actually for years it was the only thing I use. Now I combine it with a brow pencil or pomade but I can never skip this step. I will cut corners to save money on beauty, but this is one product I will pay the slightly hefty price tag for because one does not mess with the brows! And I like mine really dark and there's no drugstore brow gel with the color I'm looking for.
I wrestled with whether or not I was going to purchase this or not because I know I can use Wet n' Wild setting spray from the drugstore but I decided to still pick this up because I know I'm going to use it. I got the URBAN DECAY All Nighter Long-Lasting Makeup Setting Spray Duo ($39) I'm a little annoyed with myself that I have become a dependent on Urban Decay Setting Spray because of the fact that a full size 4 oz bottle ranges between $32 – $34. Pricy, I know! Especially for a College Student… But I feel like it really works. It locks in my makeup but doesn't make it feel heavy or greasy. It helps all the powder melt into my skin better. And I'm just gonna be honest, I live in the freaking Caribbean and with my oily T Zone, I need products that are going to last. And I feel like this does. So I justified this splurge because I'm going to use it all up and $40 bucks for two bottles seemed like a really nice deal, especially with 20% off. Always gotta work the sales!!
Lastly, I got another tube of the FIRST AID BEAUTY Ultra Repair Lip Therapy ($12) I honestly don't understand how my Mother can use Vaseline. I feel like it just adds a gloppy coating on my lips but doesn't actually hydrate. I feel the same about the Chapstick brand as well. Just a waxy coating. I really need lip balms that actually hydrate, especially since I love Liquid Lipstick so much. I started using this in the summer, when I was dealing with the WORST dry, chapped lips of my life and It really helped. I mostly use this lip balm at night before bed so I wake up with soft, hydrated lips. It's kinda thick & pepperminty and I love that fact. Highly Recommend!
I also bought a Christmas present  in this haul but I'm not gonna post about it because it will ruin the surprise… But hint hint: 🍒 😉

With my points, I got a mini size of the PETER THOMAS ROTH Water Drench Hyaluronic Cloud Cream (100 points) Because it looked like a cream that I'd like and you never know when you're gonna need a take a moisturizer on the go. And for free samples (That they rudely reduced to only 2 samples instead of 3! 🙄) I got samples of the Hourglass Vanish Stick Foundation and Milk Makeup Blur Liquid Matte Foundation.
Really excited to try the Hourglass one!

So that's all for my Mini Haul. I just stocked up on some essentials and products that really work for me. Feel free to tell me in the comments what are your favorite products from Sephora that you always stock up on during the sales.
Here are some links to the products from Sephora and Ulta incase you are interested in checking them out: #NotSponsored #NotAffiliateLinks 
💙 Too Faced HangoverX Primer:
• Mini $16
Ulta: https://bit.ly/2tC2nkx
Sephora: https://seph.me/2Ejq7j5
Too Faced Cosmetics' website: https://bit.ly/2CA6JMI
Beautylish: https://bit.ly/2PnWKNp
• Full Size $34
Ulta: https://bit.ly/2HrtpxP
Sephora: https://seph.me/2y6Rk2U
Too Faced Cosmetics' website: https://bit.ly/2qH7z2D
Beautylish: https://bit.ly/2QCFvbo
💙  Urban Decay All Nighter Waterproof Powder: $34
Ulta: https://bit.ly/2pfLI1t
Sephora: https://seph.me/2pI3hHq
Urban Decay Cosmetics' website: https://bit.ly/2pIGGul
💙 Benefit Gimme Brow+ Volumizing Eyebrow Gel:
• Comes in 8 shades
Full Size: $24
Ulta: https://bit.ly/2HnNfKX
Sephora: https://seph.me/2zPxUiO 
Benefit Cosmetics' website: https://bit.ly/2I6z78d
Beautylish: https://bit.ly/2qGVYQN
💙 URBAN DECAY All Nighter Long-Lasting Makeup Setting Spray Duo: $39
Ulta: https://bit.ly/2yKnVLd
Sephora: https://seph.me/2DzJanY
Urban Decay Cosmetics' website: https://bit.ly/2AYW5NB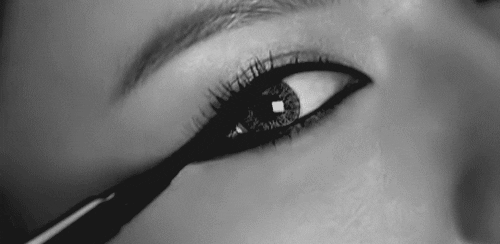 May your Eyeliner be Blacker then your soul & your Makeup Bag full of Amazing products! 

🖤

🖤

🖤

Stay Weird 👽

The Punk Debutante,
PJ Cage 🖤🥀🕸