Hey Wrestling Geeks!
Most of us create resolutions for the beginning of the year with the intention of changing our lives and being better people. So in January we are fresh and motivated to be this new perfect & healthy version of ourselves for the new year… Then Feburary rolls around and we find ourselves knee deep in a box of chocolates, binge watching trashy television or whatever we can find on netflix and sleeping in till noon, compleatly forgetting that resolution we made to get back into the gym.
This year, I wanted to make a major resolution that I was going to stick to, for real. I had noticed that even though to my core I knew I loved Pro Wrestling, I didn't watch it as much as I used to when I was in High School. In 11th grade, I'd get home and spend countless hours watching all the TNA Impact Wrestling matches I could get my hands on from YouTube. (Which I will talk more about in a future post.) So I wanted to challange myself and watch one full wrestling match a day, at the minimum, to see if I loved Pro Wrestling as much as I said I did. 
The Rules:
• 1 full wrestling match a day. Bell to Bell. Not a cut up highlight reel of a longer match or just the end of a match.
• I have to focus on it! No scrolling on my phone, or painting my nails or making a sandwich. The match deserves my undivided attention. So that also means, NO falling asleep!
• Live WWE Events on TV: i.e. Raw, Smackdown Live & PPVs DON'T COUNT! I made this a rule because I usually have a hard time giving my undivided attention when I watch these live so I wanted to make sure I'm watching a full match every day, even the days I have time to see Raw. I can see a match from these events later or the next day, but I have to actually be watching them.
• Can't watch watch the same match twice and have it count as my daily wrestling match. For example: If I watch Kota Ibushi vs Zack Saber Jr from NJPW G1 Climax 2018 [B] Block [Like I did July 15], I can't watch it on friday and have it count for my daily wrestling match of that day. I can watch it for fun, but not as part of this challenge. Because honestly, there's so much Pro Wrestling out there, it would be silly not to watch something different everyday. I can see thing's I have seen before, like years ago, but every day must be unique. 
This turned out to be the best resolution I ever made and the only one I've ever stuck to. In the first 2 weeks of this challenge/resolution, I saw fantastic matches from people I had heard of but had never seen wrestle before like Will Ospreay, Ricochet & Flip Gordon. Heck! Within the first few days of watching wrestling every day, I felt the passion I had for it burn inside my soul, like a flame and all I wanted to do was keep watching. So by the time that NJPW's Wrestle Kingdom 12 rolled around, I had no problem getting up at 3 a.m. to watch what I knew was going to be better wrestling event then Wrestlemania. And it just made me love it even more! 
Because I am kind of a lazy moron sometimes, in the later months, I didn't write down what I saw that day for a few days in a few different months, so things kinda got lost in cyberspace. But I wrote everything down for the most part. I remember well enough to not repeat the same matches but not well enough to publish every month of the year. If I can figure it out I will make another post about it. It's a mess, I know. I was young and lazy. I'm sorry.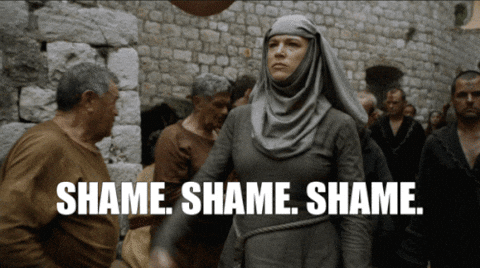 So for now, let's just start with the beginning of the year. 
January 2018
Kevin Steen vs Shinsuke Nakamura – War of Worlds 2014 – Ring of Honor

Will Ospray vs "The Villain" Marty Scurll

☂️🖤

Eddie Guerrero vs Mr. Kennedy on Smackdown!

NJPW's Wrestle Kingdom 12

🇯🇵♥️🖤 

"The American Nightmare" Cody (of the Bullet Club) vs "The Villain" Marty Scurll

"The Alpha" Chris Jericho vs Kenny "The Cleaner" Omega (c) for the IWGP US Heavyweight Championship 

[Counted this seperate from the entire event of Wrestle Kingdom because I was so tired I fell half asleep during a few moments (Don't judge me it was 6 am), so i watched it in it's entiredy this day.]

Jeff Hardy vs Tetsuya Naito (2011) 

[Before Tranquillo]

Will Ospray vs Ricochet – Semi Final Match for Pro Wrestling World Cup Finals 

[Seriously, GO WATCH THIS! They made the ring look like a trampoline with such ease]

"The Villain" Marty Scurll vs Flip Gordon

"The charismatic enigma" Jeff Hardy vs "The Cowboy" James Storm Bound for Glory Series Match – TNA Impact Wrestling 07/5/2012

TNA Unbreakable PPV 2005 3 way main event match for the X Division Championship – the undefeated "Samoan Submission Machine" Samoa Joe vs "The Phenomenal" AJ Styles vs "The Fallen Angel" Christopher Daniels (c) 

[Favorite match of all time, if I had to pick just one]

ROH TV 4 corner survival match for championship match 04/27/17 – Jay White vs Jay Lethal vs Silas Young vs Adam "Hangman" Page of the Bullet Club

Deonna Purrazzo vs Candice LaRae – Women of Honor Wednesday

Candice LaRae vs Johnny Gargano – Absolute Intense Wrestling (intergender wrestling)

CHIKARA: Mickie James vs Chikara grand champion, Princess KimberLee (PCAGG 456)

Miss Tessmacher vs Mickie James – TNA Xplosion

Women Of Honor Championship Tournament Qualifier: Stella Grey vs Brandi Rhodes 

[Um… sorry but I don't recommend 🙊]

TNA Sacrifice 2010 Knockouts Champion vs Career – Madison Rayne (c) vs Tara

Madison Rayne (c) vs Angelina Love for the TNA Knockouts Championship – TNA Victory Road 2010

Winter vs Tara – TNA Xplosion

Cody (c) vs Dalton Castle for the ROH Championship – Final Battle PPV 2017

Dec. 6, 2004 – Raw Main Event – Trish Stratus vs. Lita – Women's Championship Match

ROH Throwback Thursday – ACH, Kushida and Jay White vs The Briscoes and Toru Yano in the 3 man tag title tournament

Zack Sabre Jr. vs "The Villain" Marty Scurll

☔️

Chris Jericho vs. CM Punk: Raw, February 4, 2013

ROH Throwback Thursday: Dalton Castle vs Jushin 'Thunder' Liger 

WWE Mixed Match Challenge – Carmella and Big E vs The Miz and Auska

TNA Bound For Glory 2007 – Knockouts Gauntlet Match

Paige vs Sasha Banks: NXT, September 11th, 2013

2010.04.20 GEDO & DICK TOGO vs "The Golden Lovers" IBUSHI & KENNY OMEGA 

[Proof that they are one of the best tag teams of all freaking time 💛]

*Did not watch match on day so had to see a match of a wrestler I don't like the next* WWE The Boogeyman's 1st Match vs Simon Dean – 12-2-2005 Smackdown.
This brings us to the enevitable… on the last day of January I forgot to watch my daily wrestling match. OK, Now what? So I decided as a punishment I had to watch a match the next day, on top of the daily wrestling match for that day, of someone I don't like. So I picked the Boogeyman because he gave me the worst nightmares as a child.
Later on in the year, I missed another day's wrestling match and had to watch two of people i didn't like very much, plus that day's match. After that, I've never missed a day. 
I've seen amazingly breathtaking matches and I've also seen a few crappy ones. I've laughed at silly matches and cried with emotions at others. Pro Wrestling is an art form I feel needs to be given more respect. Just because it's not MMA, doesn't mean these people don't take real risks. So I'm proud to love Pro Wrestling. I'm proud to be passionate about it. And i'm proud to take time out of my day to watch everything from Lucha Underground to the unknown indies on YouTube. So far this resolution has shown me that I really do love Pro Wrestling and it's become a vital moment of self care in my daily life because it's something I do every day that's just for me. Not for anyone else. 
So I encorage you, busy stressed out wrestling fan, to take even just 10 to 15 mins to indulge in something that, to it's core, is meant to be an entertaining athletic artform. I've linked to a playlist from YouTube where I've linked most of the matches I've seen this year:
https://www.youtube.com/playlist?list=PLfvW0mZcAXh6Scfd2Pm2XBT-do55_smu5
Not all the matches I have seen are there because I also see matches on other platforms, such as:
the WWE Network https://www.wwe.com/wwenetwork
NJPW World https://njpwworld.com
Ring of Honor's Honor Club https://www.rohwrestling.com
Lucha Underground on Netflix
Hulu for Raw & Smackdown reruns
and can't forget good old television when they show NJPW on axs.tv  on Friday Nights 
Now I'm going to relax, try to get rid of my damn stomach ache and figure out how the HECK Switchblade and Gedo turned on Chaos. 
#Tranquilo 
As always, stay weird guys. 
PJ Cage 🖤